Sexpectations
Sex, sex, sex! The day has come when Katie (Sophia Medley), a nearly 30-year-old virgin, is getting her romance novel published. Her lifelong dream of becoming a published author is finally coming true! The catch? Ashley & Nicole, two sex-crazed-foul-mouthed publishing execs tell her that her sex scenes are too G rated. Katie decides this is the moment she needs to find a muse worthy enough to take her v card and to inspire the best sex scenes for her novel. Meanwhile, Katie's roommate, Victoria (Jenna St. John) is feeling insecure about the length of her labia.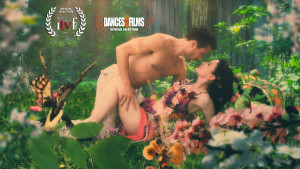 Sexpectations is screening in Manchester, Vermont as part of the Independent Television Festival:
TV Comedy Block 4
Wed 1:00pm @ Village Picture Shows Theatre 1

Thurs 2:15pm @ Village Picture Shows Theatre 2

Sat 12:00pm @ Village Picture Shows Theatre 2

For more screening info and tickets, visit the
ITVF website
.
For general inquiries about Sexpectations, please
contact us
.