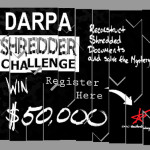 Nov

25
Tags
Related Posts
Share This
All Your Shreds Are Belong To U.S.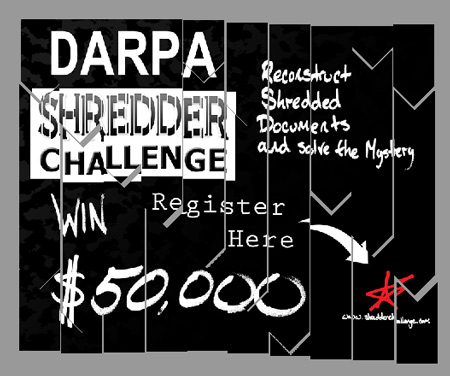 Shout out this week to my brother Otávio (of Word Lens fame) and his team that is taking part in the DARPA Challenge.  This time the challenge is to reconstruct shredded documents.  There's a series of increasingly complex 'puzzles' that are just shredded documents that must be reconstructed.  The first round is pretty simple, then it grows quickly into tiny-cross-cut immensely challenging and fairly destroyed documents.
Otávio's team is currently tied at the top of the leaderboard.  But with one final challenge to go, it's really winner-take-all.  The team that solves the last puzzle first will win the $50,000 prize, and more importantly the bragging rights of a DARPA Challenge win.
For more info check out the Shredder Challenge website.